Chevrolet Recall Check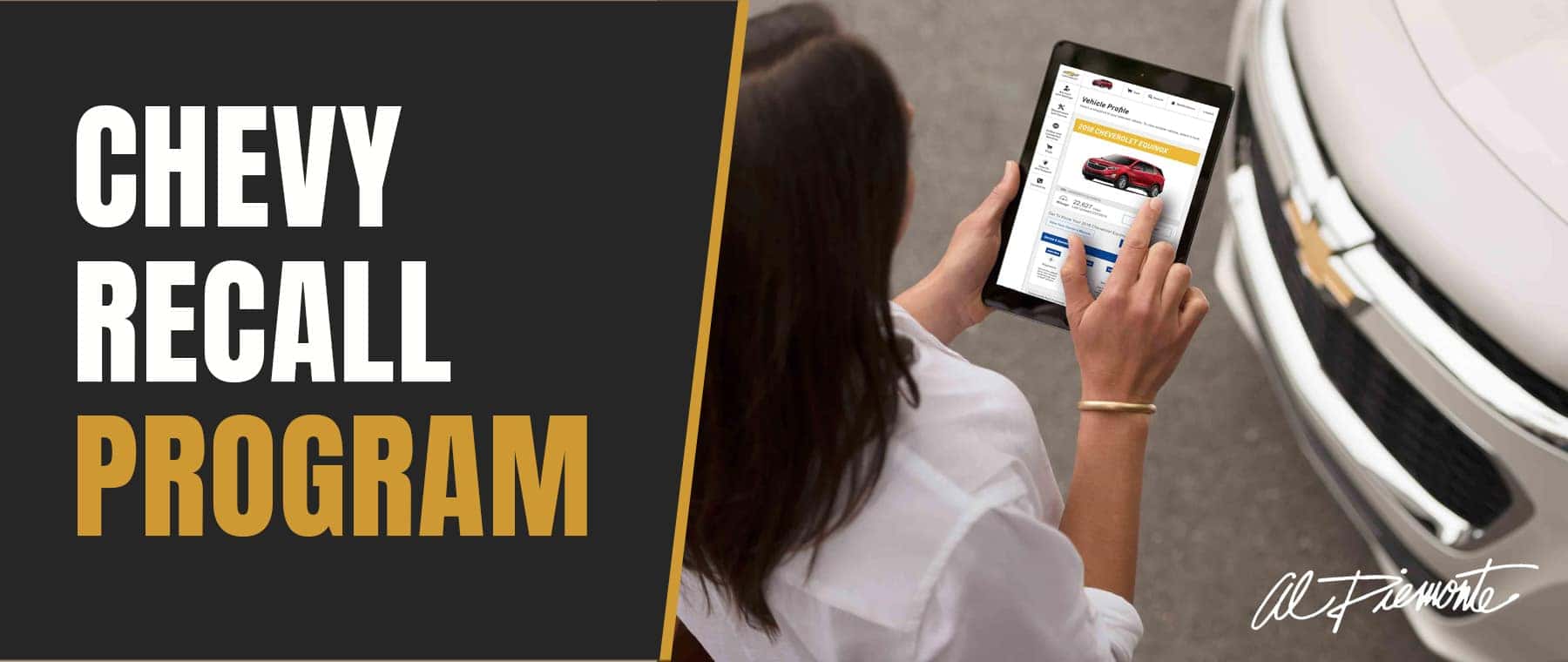 Understanding Recalls – and How Al Piemonte Chevy Handles Them
Automotive recalls happen – and it's important to take your car in to Al Piemonte Chevy if any component has been recalled. Delaying recall service could have significant consequences such as injury, breakdowns, and damages to your vehicle. Fortunately, we make recall servicing a breeze.
First, it's important to stay up to date on recalls.
Start Your Process
For regular servicing as well as recall work, the Chevy-certified service we provide is top of the line. Our certified mechanics will get your car up to standard again – and will answer any questions you might have. From oil changes to tire rotation to the replacement of recalled parts, you can rest assured that your car is in good hands.
Don't Delay – Schedule Today
We want you to come in as soon as you hear about a recall impacting your vehicle. That's why we make scheduling easy at Al Piemonte Chevy. Not only do we provide drive-in servicing but in some cases might even be able to come get your vehicle for you, should you be unable to bring it in. Contact us today to learn more about your options. Our scheduling department is ready to hear from you.