2024 Chevy Corvette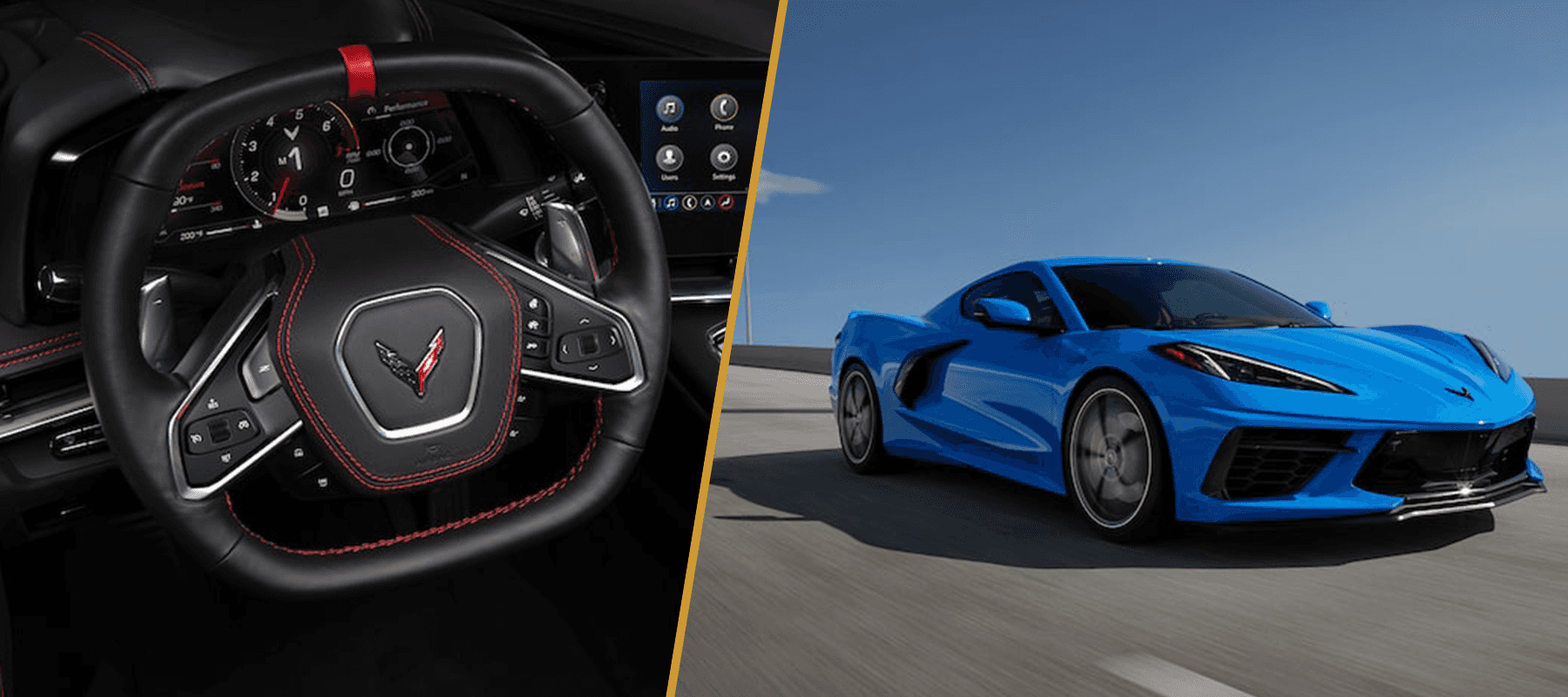 When it comes to high-performance sports cars, the 2024 Chevrolet Corvette is a name synonymous with power, speed, and style. Al Piemonte Chevrolet is proud to present the latest iteration of this iconic American sports car, offering enthusiasts a remarkable blend of cutting-edge technology and heart-pounding performance. In this comprehensive review, we'll dive into the features that make the 2024 Corvette a top choice for those seeking an extraordinary driving experience.
Design and Exterior
The 2024 Chevrolet Corvette is nothing short of a masterpiece in automotive design. With its low-slung profile, aerodynamic curves, and iconic dual-element LED headlights, the Corvette exudes a sense of power and speed even when it's at a standstill. Al Piemonte Chevrolet offers a variety of striking colors, allowing you to personalize your Corvette to match your style and preferences.
As a true sports car, the Corvette's design is all about performance and style. Its bold lines and contoured body enhance aerodynamics and give it an unmistakable presence on the road. It's a car that turns heads and stops onlookers in their tracks.
Interior Comfort and Technology
Step inside the 2024 Corvette, and you'll discover a cockpit designed to put the driver at the center of the action. The interior offers a perfect balance between sports car ergonomics and luxurious comfort. Premium materials and exceptional craftsmanship make the cabin a true haven for car enthusiasts.
The Corvette is equipped with the latest technology features to keep you connected and in control on the road. The Chevrolet Infotainment system ensures seamless smartphone integration, allowing you to access your favorite apps and media effortlessly. Whether you're on a spirited drive through the mountains or cruising along the coast, the Corvette keeps you connected and entertained.
Performance and Speed
Under the hood, the 2024 Corvette offers jaw-dropping performance that's sure to satisfy even the most demanding of drivers. The standard 6.2-liter V8 engine delivers an impressive 490 horsepower, propelling the Corvette from 0 to 60 mph in just 3.7 seconds. This powertrain ensures that every ride in the Corvette is an exhilarating experience.
For those who crave even more power and speed, the available Z06 model takes things to the next level. With a 5.5-liter V8 engine producing a staggering 670 horsepower, the Z06 is designed for serious performance enthusiasts. It's a track-ready machine that's equally thrilling on the open road.
The Corvette features a rear-wheel-drive layout, allowing for precise handling and exceptional control. Its responsive steering and superb balance ensure that the driver feels connected to the road at all times.
Convertible Option
For those who enjoy the wind in their hair, the 2024 Corvette offers a convertible option. With a retractable hardtop, the Corvette Convertible allows you to enjoy the open air and experience the thrill of the road in a whole new way. It's the perfect choice for those who appreciate both performance and a convertible driving experience.
Safety Features
Safety is a key concern for any sports car enthusiast, and the 2024 Corvette is equipped with advanced safety features to provide an extra layer of protection. Features such as forward collision alert, lane departure warning, and blind-spot monitoring offer peace of mind on the road.
The Corvette's advanced construction and responsive handling contribute to its overall safety profile, ensuring that you can enjoy the thrill of driving with confidence.
Al Piemonte Chevrolet: Your Trusted Dealer
When you're ready to experience the 2024 Chevrolet Corvette, Al Piemonte Chevrolet is your trusted partner. Renowned for exceptional customer service and a commitment to customer satisfaction, they provide a hassle-free buying experience. Their friendly and knowledgeable staff can assist you in finding the perfect Corvette model to meet your needs and budget.
The 2024 Chevrolet Corvette, available at Al Piemonte Chevrolet, is a true American sports car icon. With its exceptional design, thrilling performance, and advanced technology, it offers a driving experience like no other. Whether you're a sports car enthusiast or simply looking for a remarkable and stylish ride, the Corvette is designed to meet your desires. Don't miss the opportunity to experience this legendary sports car and the exceptional service at Al Piemonte Chevrolet. Visit their showroom today and take the first step toward owning the 2024 Chevrolet Corvette, a car that's ready to redefine your driving experience.