2024 Chevy Traverse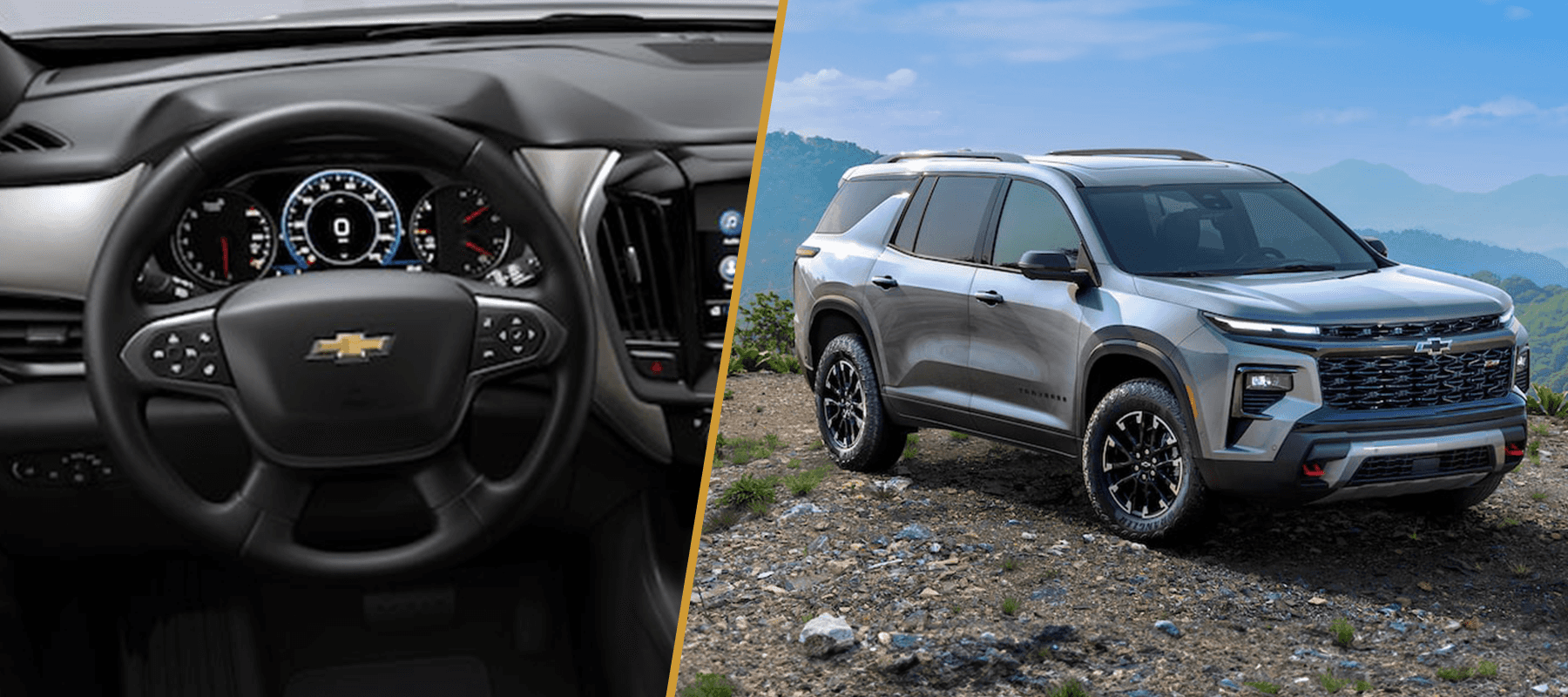 Are you in the market for a midsize SUV that seamlessly combines style, performance, and advanced technology? Look no further than the 2024 Chevrolet Traverse, now available at Al Piemonte Chevrolet. In this comprehensive review, we'll take an in-depth look at the 2024 Traverse and discover what makes it an outstanding choice for drivers seeking an exceptional and reliable SUV.
Design and Exterior
The 2024 Chevrolet Traverse boasts a modern and captivating design that captures attention wherever you go. With its bold front grille, sleek lines, and distinctive LED headlights, the Traverse commands the road with elegance and presence. Al Piemonte Chevrolet offers a variety of eye-catching colors, allowing you to personalize your Traverse to match your style and personality.
This midsize SUV's generous proportions provide ample space for passengers and cargo, making it ideal for family trips, weekend getaways, and daily commutes. It strikes a perfect balance between a sleek urban design and a spacious, versatile interior, ensuring that it meets the needs of a wide range of drivers.
Interior Comfort and Technology
Step inside the 2024 Traverse, and you'll be welcomed by a well-appointed cabin designed for comfort and convenience. The interior offers generous legroom and headroom for all passengers, ensuring a comfortable journey for everyone. High-quality materials and an intuitive layout contribute to an overall premium driving experience.
The Traverse also comes equipped with an array of tech features to keep you connected and entertained on the road. The Chevrolet Infotainment system provides seamless smartphone integration, allowing you to access your favorite apps and media effortlessly. With the available built-in 4G LTE Wi-Fi hotspot, you and your passengers can stay connected, no matter where your journey takes you.
Performance and Efficiency
Under the hood, the 2024 Traverse features a powerful and efficient powertrain that's ready to tackle various driving conditions. The standard 3.6-liter V6 engine offers a robust performance, making it ideal for highway driving, towing, and passing with confidence. The Traverse provides a smooth and comfortable ride for both the driver and passengers.
The available all-wheel drive (AWD) system enhances the Traverse's performance, providing better traction and stability in various road conditions. Whether you're navigating city streets or heading out on a weekend adventure, the 2024 Traverse has you covered.
Safety Features
Chevrolet prioritizes safety, and the 2024 Traverse is equipped with an impressive range of advanced safety features to protect you and your passengers. Features like forward collision alert, lane departure warning, and blind-spot monitoring provide an extra layer of confidence on the road.
The Traverse's solid construction and responsive handling contribute to its overall safety profile, ensuring that you can enjoy your journey with peace of mind.
Affordability and Value
One of the most attractive aspects of the 2024 Chevrolet Traverse is its affordability. At Al Piemonte Chevrolet, you'll find competitive pricing and financing options that make it easier for you to drive home in the vehicle you desire. When you consider the long-term value and reliability of the Traverse, it becomes an even more appealing option for budget-conscious buyers.
Additionally, Chevrolet offers a comprehensive warranty package, ensuring you're covered in case of unexpected issues, giving you extra peace of mind.
Al Piemonte Chevrolet: Your Trusted Dealer
When you're ready to explore the 2024 Chevrolet Traverse, Al Piemonte Chevrolet is your trusted partner. Known for exceptional customer service and a commitment to customer satisfaction, they provide a hassle-free buying experience. Their friendly and knowledgeable staff can help you find the perfect Traverse model to suit your needs and budget.
The 2024 Chevrolet Traverse, available at Al Piemonte Chevrolet, offers a perfect blend of style, performance, technology, and safety. Its affordability and reliability make it a top choice in the midsize SUV segment. Whether you're a city dweller or a family adventurer, the Traverse is designed to meet your needs. Don't miss the opportunity to explore this exciting vehicle and experience the outstanding service at Al Piemonte Chevrolet. Visit their showroom today and take the first step toward owning the 2024 Chevrolet Traverse, a vehicle that's ready to enhance your driving experience.