Custom Order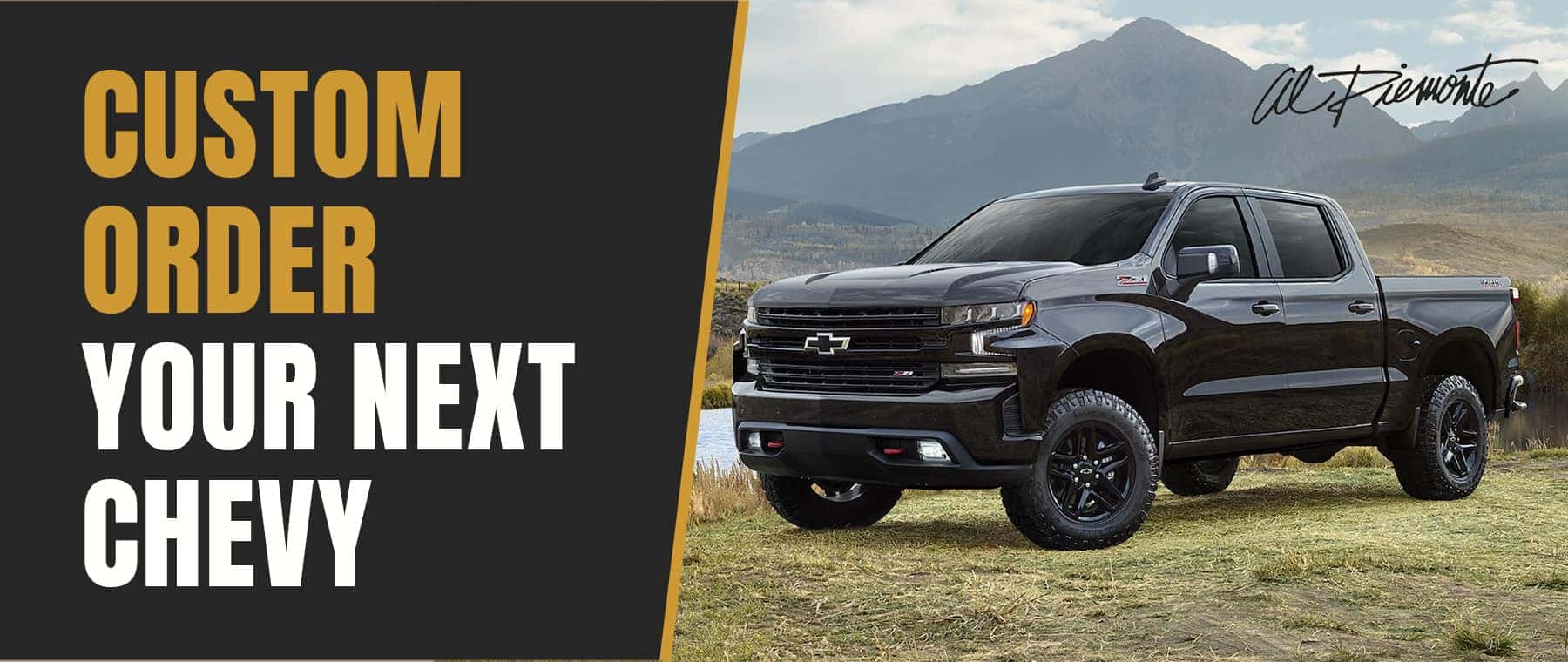 Here at Al Piemonte Chevy, we want you to find the vehicle of your dreams, but we know that current conditions have made this more difficult than ever. As a result of the ongoing pandemic, a microchip shortage has impacted many seeking to buy a new car or other such vehicle. If you can't find the car, SUV, or truck that you're looking for, don't fret – we have options for you.
As a matter of fact, we'll help you to place a custom order.
Just fill out the form below, specifying ideal vehicle information, as well as your contact information. One of our specialists will reach out to you shortly after completion.
Start Your Process