New 2023 Chevrolet Malibu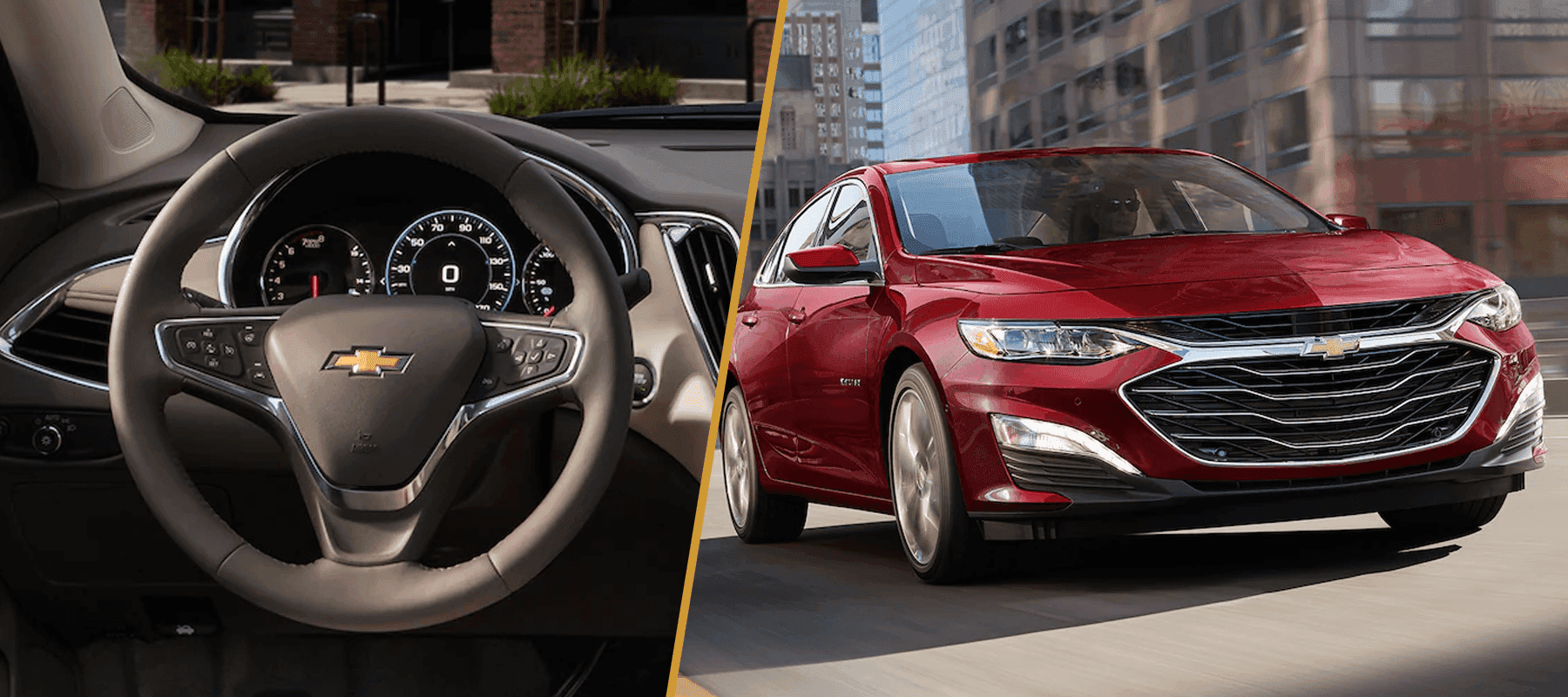 Those looking for a reliable, comfortable midsize car will find all that and more with the 2023 Malibu. With an eye-catching style and notably comfortable interior, the 2023 Malibu offers drivers a pleasant driving experience that will have them looking forward to getting behind the wheel. Boasting a sculpted interior that will make it difficult to want to get out of the car, the 2023 Malibu also comes equipped with Chevrolet's Safety Assist, making this an easy choice for those who appreciate safety as much as they do luxury. You can find the 2023 Malibu at your 2023 Malibu dealer, Piemonte's Dundee Chevrolet, and we invite you to let our friendly sales team help you get to know what the 2023 Malibu has to offer.
What's new with the 2023 Chevrolet Malibu
Fans of last model year will be pleased to know that not much has changed with the 2023 Malibu, and it remains the same stylish and cushy ride as ever. The 2023 Malibu loses the Premier trim level, which is replaced by the new 2LT trim as the highest level available. Additionally, the new 2023 Malibu no longer supports the option for the 250-hp turbocharged 2.0-liter four-cylinder option, but that doesn't stop it from performing competently and reliably.
New 2023 Chevrolet Malibu features and specs

Chevrolet's Safety Assist carries over for the new model year, which is sure to please safety conscious drivers. Teen driver technology comes standard on all trim levels, while LT and above includes automated emergency braking with pedestrian detection and lane-keeping assist as well. For an additional fee, you can add on a blind-spot monitor and rear cross-traffic alert with the Driver Confidence package. There's plenty to love about the 2023 Malibu when it comes to convenience features, including dual-zone automatic climate control, heated front seats, wireless Apple CarPlay and Android Auto, mobile hotspot, and power-adjustable driver's seat. The LT trim comes with more of these features standard, so make sure you discuss with your 2023 Malibu dealer what options come with what trim levels.
In addition to a more robust features package, the LT trim comes with 17-inch wheels and can be decked out in the Midnight, Sport, or Redline Editions for a look that will really turn heads on the road. Each edition features 19-inch Black-painted aluminum wheels, blacked-out grille, and black nameplate badge (with red accents for the Redline Edition). The 2023 Malibu really shines when it comes to passenger comfort and interior and cargo space – you'll never feel cramped in the new 2023 Malibu! The EPA has given the 2023 Malibu a rating of 27 mph in the city and 35 mpg on the highway, making this midsize car an easy choice for the gas conscious driver. In terms of overall safety rating, the 2023 Malibu has earned an overall NHTSA safety rating of five stars.
Visit your 2023 Chevrolet Malibu dealer, Piemonte's Dundee Chevrolet

Although not much has changed since the 2022 model year, the 2023 Malibu remains a fantastic choice for drivers seeking a comfortable ride with a flashier style. The handling on the 2023 Malibu is good, and the additional exterior style packages enhance the overall sporty look of this new midsize car. Supported by Chevrolet's Safety Assist, the new 2023 Malibu offers drivers a ride that's as safe as it is comfortable. If you're looking for a reliable, spacious car you and your passengers will love the feel of, visit your 2023 Malibu dealer, Piemonte's Dundee Chevrolet, and check out the 2023 Malibu for sale.
We encourage you to come visit your 2023 Malibu dealer at 770 Dundee Ave in East Dundee, Illinois, and let our friendly sales associates show you what makes the 2023 Malibu so exciting. You can also access our inventory online 24/7 to check out all the optional features for the new 2023 Malibu as well as what trims we have available. If you have any questions about our 2023 Malibu price and lease options, please don't hesitate to reach out to our sales department at (866) 822-3841. Finding the perfect 2023 Malibu for sale can be fun with the right help! Come visit us at Piemonte's Dundee Chevrolet.